MARKETING
·
Dubai
·
Hybrid Remote
Creative Resources Manager - The Content Factory
We usually respond within a week
Creative Resources Manager (The Content Factory by Chalhoub Group)
Who We Are:
The Content Factory by Chalhoub Group is an independent agency and brand studio at the intersection of creativity, insights and data. Established in 2019, we are a global creative partner for brands and a trailblazing force in the world of immersive, white-labelled content and branding solutions based in Dubai, UAE. We have been working hand in hand with brands, agencies and other production houses in creating intelligent, immersive and memorable digital experiences as trusted consultants and specialists in the areas of creative strategy, design and production.
The Creative Collective™ is our vibrant network of creative talent that we partner with on behalf of our client partners or to execute internal editorial projects for our social channels.
About the role:
This is a highly vital and visible role within the company where you'll be in complete ownership of recruiting and overseeing our network of creative resources.
As a Creative Resources Manager you will be a key partner to our Creative and Production teams in identifying the right talent for the diverse projects we work on and recruiting them as part of The Creative Collective™. Another vital element of this role is to continuously nurture relationships with our creative partners, providing visibility for TCF in the wider creative landscape and creating enthusiasm and aspiration around our program.
This is a great opportunity to work with a diverse and talented team focused on being best in class within our industry.
What You'll Do:
Recruit diverse creative talent that is aligned with our company values and the projects we work on.
Partner with our Creative, Production and Business Development teams as Creative Matchmaker for all projects we have in the pipeline and on self-initiated projects we are pitching to prospective brand partners.
Be in complete ownership of our database of creative talent, ensuring it is always up to date with contact information, portfolios, rates and other specifics.
Nurture long term relationships with our best talent, ensuring we are their trusted partners.
Be the centre point in understanding what brands are doing in marketing with various creative talent and how we can learn from or capitalize on.
Engage in early bidding and planning with producers to identify talent needs, scheduling and strategies.
Gain intimate understanding of capacity, internal resources as well as an ability to flag challenges and opportunities and problem solve.
Guarantee excellent overall client service and adherence to budget/timelines from all external talent to maximize repeat business.
Ensure all freelance creatives are utilized appropriately – on the right projects, at the right price, with attention paid to controlling cost whilst maintaining quality.
Ensure proactive liaison with all HODs to maximize technology and resources and ensure they are being optimized to the fullest.
Work with producers and schedulers to ensure the smooth operation of all creative projects.
Determine how to create the greatest value for both a brand partner and TCF through an optimal value-cost mix.
Develop Creative Resources protocol and best practices.
Problem solve autonomously and escalate when necessary.
Manage & execute multiple projects at once, efficiently meeting deadlines.
Follow creative direction, work in a group dynamic, and actively participate on any given project or team to which you are assigned.
After 8 months in this role you will:
Have responsibility for one intern who will report directly to you.
Be responsible for the distribution of the work to your support intern.
Act as an inspiration & mentor to the support intern.
Work on the development of The Creative Collective™ mentorship and support program.
Be required to represent TCF in the wider creative landscape by participating in industry events regionally and globally.
What You Possess:
3 - 5 years creative resources management experience
Production and/or agency experience preferred
Excellent project planning and scoping skills
Ability to manage, develop and retain talent
Capacity to manage a busy workload with high productivity
Experience working with and using scheduling software
Responsive and flexible to ever changing needs and environment
Ability to communicate clearly and concisely whilst having the ability to multitask and prioritize based on deadlines
An innovative thinker with entrepreneurial spirit
Experience in daily and longer-term project planning
Who You Are:
You are a positive person, you are motivated and passionate about the work you do. You can think in the box and out of the box.
A team player who can work collaboratively with internal teams as well as outsourced suppliers and clients.
You are a person who can work in a high workload environment with quick project turnovers and the ability to both multi task and think on the ball.
Someone who enjoys creative problem-solving in an ever-changing environment.
Someone who is dedicated, driven and reliable.
You have immense interest in and grasp of emerging media platforms and technologies and knowledge of the latest media trends and what brands are doing in marketing.
What we offer:
Fast-paced, high growth work environment
Unparalleled connections built through Chalhoub Group's network of world-renowned Fashion, Beauty and luxury brands.
Staff discounts across Chalhoub Group and Joint Venture brands.
Friendly, fun, and collaborative team-based work environment
Diversity of work projects
Health insurance, Paid vacation, flex time, holidays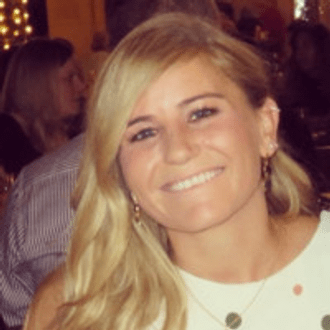 Contact
Sarah McKenna
Talent Attraction Manager – PEOPLE & CULTURE
DIVERSITY
With our people at heart, we believe in building a diverse work environment that nurtures and celebrates people's differences, offers equal opportunities to all and ensures that our team members have a sense of belonging.
MARKETING
·
Dubai
·
Hybrid Remote
Creative Resources Manager - The Content Factory
Loading application form
Already working at Chalhoub Group?
Let's recruit together and find your next colleague.