PR & Communications Executive - TRYANO
We usually respond within a week
Who we are 
We are a leading partner for luxury across the Middle East. With more than 600 stores, 300 brands and over 65 years of experience in the region, we have become a major player in the beauty, fashion and gift sectors, by offering service excellence to our partners and delighting all our customers. We are moving fast from a traditional distributor and retailer for luxury in the Middle East, to a hybrid retailer bringing luxury experiences to the fingertips of customers everywhere.  
To fuel the next stage of our growth we are looking to build a world class team.  From physical retail through to supply chain and customer loyalty, we aim to use technology and data to continuously improve every aspect of our operations.  We are looking for top talent to join us on this journey of exploring new horizons together.   
What you'll be doing 
At Chalhoub, we give iconic brands a voice. Working as a PR and Communication Executive with TRYANO, you will handle all press releases, media roster monitoring, and image building to ensure smooth brand building in the region.
You will support with the delivery of key PR campaigns including Digital for the brands and products.
Handle publicity that includes product/channel launches, facilitating feature stories, media replies and arranging for program highlights and scheduling listings.
Implement brand's public relations strategies and respond to all media-related inquiries within the brand portfolio.
Plan, implement, develop and execute successful PR strategies and campaigns.
Assist in the development and implementation of PR, marketing and branding campaigns.
Build and maintain a permanent relationship with the press
Build media collateral, Research, develop, write and distribute press releases and 'sell in' stories to key target media channels, execute campaign measurement and evaluation.
Create, develop (or adapt), put together the press kits and ensures they are dispatched as expected and on time.
Analyse creative needs, suggest ideas and Coordinate with the creative teams for all related tasks.
Manage the PR aspect of a possible crisis situation.
Increase brand credibility and come up with ideas that can be translated into communications campaigns.
Create press materials including news releases, toolkits, and media advisories.    
Manage campaign databases and assist in the roll-out of the campaigns.
Ensure that campaigns run to agreed budgets.
Seek opportunities for free publicity.
Create, implement user surveys and conduct market and public opinion research to provide studies/insight for press releases.
Coordinate ideas and opportunities for feature articles, interviews, presentations, and other public relations activities.
Work in close coordination with the journalists to ensure all possible media leads are generated and maximised especially when it is in relation to the organization/brand portfolio.
Confer with production and support personnel to produce or coordinate production of advertisements and promotions.
Study the objectives, promotional policies and needs of organizations to develop public relations strategies that will influence public opinion or promote ideas, products and services.
Consult with advertising agencies to arrange promotional campaigns in all types of media for products, organizations, or individuals.
Prepare and deliver speeches to further public relations objectives.
Prepare monthly media coverage report, monitor and analyze industry news.
What you'll need to succeed 
Excellent English copywriting skills - Arabic is a plus 
Strong relationships with media and influencers in the GCC region 
Previous PR experience within the luxury retail industry 
What we can offer you 
With us, you will turn your aspirations into reality.  We will help shape your journey through enriching experiences, learning and development opportunities and exposure to different assignments within your role or through internal mobility. Our Group offers diverse career paths for those who are extraordinary, every day.   

We recognise the value that you bring, and we strive to provide a competitive benefits package which includes health care, child education contribution, remote and flexible working policies as well as exclusive employee discounts.  To view all our perks and benefits, click here.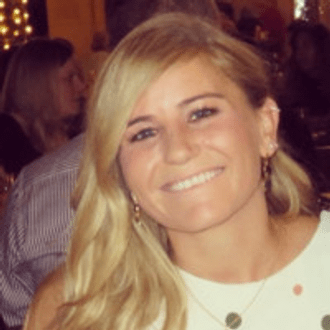 Contact
Sarah McKenna
Talent Attraction Manager – PEOPLE & CULTURE
DIVERSITY
With our people at heart, we believe in building a diverse work environment that nurtures and celebrates people's differences, offers equal opportunities to all and ensures that our team members have a sense of belonging.
PR & Communications Executive - TRYANO
Loading application form
Already working at Chalhoub Group?
Let's recruit together and find your next colleague.