Project Trainee - SGII
We usually respond within a week
INSPIRE | EXHILARATE | DELIGHT
For over six decades, Chalhoub Group has been a partner and creator of luxury experiences in the Middle East. The Group, in its endeavour to excel as a hybrid retailer, has reinforced its distribution and marketing services with a portfolio of eight owned brands and over 300 international brands in the luxury, beauty, fashion, and art de vivre categories. More recently, the Group expanded its expertise into new categories of luxury watches, jewelry, and eyewear.

Every step at Chalhoub Group is taken with the customer at heart. Be it constantly reinventing itself or focusing on innovation to provide luxury experiences at over 750+ experiential retail stores, online and through mobile apps, each touch point leads to delighting the customer.

Today, Chalhoub Group stands for 14,000 skilled and talented professionals across seven countries, whose cohesive efforts have resulted in the Group being ranked third in the Middle East and first in Saudi Arabia as a Great Place to Work®.

To keep the innovation journey going, the Group has set up "The Greenhouse", which is not just an innovation hub, but also an incubator space and accelerator for start-ups and small businesses in the region and internationally. This is just one of the several initiatives taken by the Group to reinvent itself, catalyzed by forward thinking and future-proofing. The Group has also been embedding sustainability at the core of its business strategy with a clear commitment towards people, partners and the planet, and by being a member of the United Nations Global Compact Community and signatory of the Women's Empowerment Principles.

What you'll be doing  
The Project Trainee role, comes under our People Team supporting SGII (Strategy, Growth, Innovation and Investment) and Joint Venture Management.
This role will report to the People Project Lead and support in the management and delivery of a portfolio of people projects across our teams. This will range from external project supporting the onboarding and establishment of our newest JV partners, and internal People Projects, driving the People Strategy for our teams. This role will work with a broad range of internal and external stakeholders and support with ensuring project success.
We are looking for a pro-active, organized and analytical individual, who has a passion for Project Management and is interested to learn about HR.
This role will have 360 degrees Project Management exposure, from ideation, planning to execution and will support the People Project Lead with the delivery across a portfolio of exciting and innovative People Projects:
Understand the project scope, budget, duration and create the project requirements needed to complete the project.
Develop project plans and enhance adherence to the project plans to ensure project quality is maintained.
Monitor the projects regularly to evaluate the progress, quality, management issues emerging, and any events that might cause a delay in project completion.
Manage project status reporting, ensuring accurate and timely information is shared with internal stakeholders.
Schedule and actively participate in project meetings to communicate the team members' roles, project expectations, and deliverables and ensure the project team has the tools and training required to perform the project's task.
Liaise with regional Talent Acquisition teams and Joint Venture stakeholders to organize all project hiring activities and collate hiring feedback.
Utilizing datasets from both Excel and PowerBI to create insightful and engaging reports on various metrics.
What you'll need to succeed  
This is a Trainee role and therefore we are looking for someone with genuine eagerness to learn & develop within the team. We are looking for someone passionate about Project Management with a flexible and adaptable mindset. Below outlines the core experience required for the role:
A Bachelor's degree in Business, Administration, Economics, Human Resources or a related field.
Able to nurture relationships with clients/ partners and work effectively with different teams and stakeholders.
Exceptional communication and relationship-building skills.
Adaptability and innovative thinking, driving solutions and original projects.
Microsoft Office basic skills – PPT, Excel, PowerBI
An analytical thinker, who is confident and accurate with numbers.
Experience of working in a fast-pace, environment, and adept in multi-tasking.
What we can offer you  
With us, you will turn your aspirations into reality.  We will help shape your journey through enriching experiences, learning and development opportunities and exposure to different assignments within your role or through internal mobility. Our Group offers diverse career paths for those who are extraordinary, every day.  
We recognise the value that you bring, and we strive to provide a competitive benefits package which includes health care, child education contribution, remote and flexible working policies as well as exclusive employee discounts.  
We Invite All Applicants to Apply
It Takes Diversity Of Thought, Culture, Background, Differing Abilities and Perspectives to truly Inspire, Exhilarate and Delight our customers. At Chalhoub Group, we are committed to inclusion and diversity.
We welcome all applicants to apply and be part of our exciting future. We ensure equal opportunity for all our applicants without regard to gender, age, race, religion, national origin or disability status.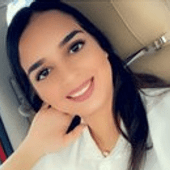 Contact
Dana Ibrahim
Talent Acquisition Coordinator | UAE – PEOPLE & CULTURE
DIVERSITY
With our people at heart, we believe in building a diverse work environment that nurtures and celebrates people's differences, offers equal opportunities to all and ensures that our team members have a sense of belonging.
Already working at Chalhoub Group?
Let's recruit together and find your next colleague.