RETAIL & DISTRIBUTION
·
Abu Dhabi
Store Manager - Swarovski - Yas Mall
INSPIRE | EXHILARATE | DELIGHT
For over six decades, Chalhoub Group has been a partner and creator of luxury experiences in the Middle East. The Group, in its endeavour to excel as a hybrid retailer, has reinforced its distribution and marketing services with a portfolio of eight owned brands and over 300 international brands in the luxury, beauty, fashion, and art de vivre categories. More recently, the Group expanded its expertise into new categories of luxury watches, jewellery, and eyewear.

Every step at Chalhoub Group is taken with the customer at heart. Be it constantly reinventing itself or focusing on innovation to provide luxury experiences at over 750+ experiential retail stores, online and through mobile apps, each touch point leads to delighting the customer.

Today, Chalhoub Group stands for 14,000 skilled and talented professionals across seven countries, whose cohesive efforts have resulted in the Group being ranked third in the Middle East and first in Saudi Arabia as a Great Place to Work®.

To keep the innovation journey going, the Group has set up "The Greenhouse", which is not just an innovation hub, but also an incubator space and accelerator for start-ups and small businesses in the region and internationally. This is just one of the several initiatives taken by the Group to reinvent itself, catalysed by forward thinking and future-proofing. The Group has also been embedding sustainability at the core of its business strategy with a clear commitment towards people, partners and the planet, and by being a member of the United Nations Global Compact Community and signatory of the Women's Empowerment Principles.

What you'll be doing  
Working as a Store Manager you will be responsible for driving the store business. You will work towards achieving the store sales' target, build a base of loyal VIP customers by recruiting and retaining them, manage the team and ensure full adherence to the brand's guidelines and store processes.
Key Responsibilities
Lead by example and represent the brand by communicating its values and philosophy though all activities and interactions with customers and other team members

Define, execute and monitor the store action plan to achieve sales targets and KPIs.
Manage the customer database to build strong relationship with customers and create future potential selling opportunities
Stay ahead of latest trends, products and competitors and share feedback with relevant stakeholders in the back-office team.
Think hybrid by leveraging all type of point of sales online and offline.
Team Leadership and Development
Provide a clear vision to the team about the business and store's vision and key directions
Identify, recruit, develop and retain strong talents
Create a positive work environment based on trust, respect and fairness and be the voice of the employees when needed by sharing any of their feedback, challenges and concerns with the leadership and HR teams.
Act as a coach for the team members and promote growth mindset by leveraging the Group's available learning tools and platforms an constantly monitor the team's development plans and professional growth.
Ensure performance improvement plans are discussed and documented in a transparent manner.
Customer Experience
Develop the omnichannel mindset among the team by constantly promoting the different touchpoints of the customer experience (physical and digital), the clienteling approach and techniques with a focus on VIPs, leveraging customer data to proactively catering to their needs and preferences, the brand's ecommerce business including different activities, offerings, activations, etc.
Recruit new clients and convert them into loyal VIP customers by providing them with an excellent experience and constantly networking with them
Operational Excellence
Ensure all sales and operational policies and procedures are followed and maintained in the store.
Ensure e-commerce orders are prepared and processed within the set SLAs in terms of time and quality and no fulfillment action is pending in the store.
Leverage available technology tools when available to support customer experience in and outside of store (Clienteling app, OMS, Business Whatsapp, etc.) and ensure the team is well versed with it or overwise trained on it.
Ensure all operating standards are followed from stock replenishment to organising displays as per the brand's VM guidelines.
Ensure that all processes are compliant with legal, safety, security, retail store operations and HR guidelines, work closely with relevant teams to constantly improve them and escalate any issues or concerns for prompt action.
Ensure a healthy floor coverage by analyzing historical traffic data and anticipating peak hours
What we can offer you  
With us, you will turn your aspirations into reality.  We will help shape your journey through enriching experiences, learning and development opportunities and exposure to different assignments within your role or through internal mobility. Our Group offers diverse career paths for those who are extraordinary, every day.  
We recognise the value that you bring, and we strive to provide a competitive benefits package which includes health care, child education contribution, remote and flexible working policies as well as exclusive employee discounts.  
We Invite All Applicants to Apply
It Takes Diversity Of Thought, Culture, Background, Differing Abilities and Perspectives to truly Inspire, Exhilarate and Delight our customers. At Chalhoub Group, we are committed to inclusion and diversity.
We welcome all applicants to apply and be part of our exciting future. We ensure equal opportunity for all our applicants without regard to gender, age, race, religion, national origin or disability status.
Department

Role

Shop Manager

Locations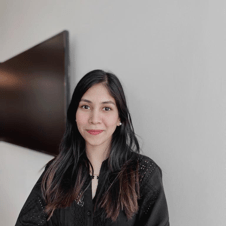 Contact
Jamila Attari
Senior Talent Acquisition Associate | UAE – PEOPLE & CULTURE
DIVERSITY
With our people at heart, we believe in building a diverse work environment that nurtures and celebrates people's differences, offers equal opportunities to all and ensures that our team members have a sense of belonging.
RETAIL & DISTRIBUTION
·
Abu Dhabi
Store Manager - Swarovski - Yas Mall
Loading application form
Already working at Chalhoub Group?
Let's recruit together and find your next colleague.