STRATEGY, GROWTH, INNOVATION & INVESTMENT
·
Dubai
Senior Analyst - FP&A
We usually respond within a week
INSPIRE | EXHILARATE | DELIGHT
For over six decades, Chalhoub Group has been a partner and creator of luxury experiences in the Middle East. The Group, in its endeavor to excel as a hybrid retailer, has reinforced its distribution and marketing services with a portfolio of eight owned brands and over 300 international brands in the luxury, beauty, fashion, and art de vivre categories. More recently, the Group expanded its expertise into new categories of luxury watches, jewelry, and eyewear.

Every step at Chalhoub Group is taken with the customer at heart. Be it constantly reinventing itself or focusing on innovation to provide luxury experiences at over 750+ experiential retail stores, online and through mobile apps, each touch point leads to delighting the customer.

Today, Chalhoub Group stands for 14,000 skilled and talented professionals across seven countries, whose cohesive efforts have resulted in the Group being ranked third in the Middle East and first in Saudi Arabia as a Great Place to Work®.

To keep the innovation journey going, the Group has set up "The Greenhouse", which is not just an innovation hub, but also an incubator space and accelerator for start-ups and small businesses in the region and internationally. This is just one of the several initiatives taken by the Group to reinvent itself, catalyzed by forward thinking and future-proofing. The Group has also been embedding sustainability at the core of its business strategy with a clear commitment towards people, partners and the planet, and by being a member of the United Nations Global Compact Community and signatory of the Women's Empowerment Principles.

What you'll be doing  
Chalhoub is the leading partner for luxury in the Middle East. The group is looking to reinforce the Finance Team of its Strategy, Growth, Innovation & Investments team in Dubai. The division is responsible to drive sustainable and profitable long-term growth, with a valuation mindset. The team pursues this by:
Investing in globally positioned or regionally relevant products, brands, or designers in the luxury fashion and beauty categories
Expanding into new and existing territories through partners with strong track records and leading local expertise where the Group brand relationships, resources, and industry expertise can build significant and sustainable platforms for growth.
Actively managing legacy investment portfolio to create value, unlocking synergies leveraging our group ecosystem, and ultimately deliver successful consolidation or exit with maximum returns.
Accelerating investments in new business models and technology-enabled solutions
Developing extension opportunities and new partnerships beyond the core categories
Tasks
1) Growth; Mergers, Acquisitions & New Ventures:
Support in developing complex financial models of potential ventures and investments/growth initiatives in new categories with embedded sensitivities and valuation metrics to help Executive Committee decision making
Help build financial models for Group wide Strategy initiatives spanning over 10 years leveraging large amounts of proprietary data and knowledge of industry metrics
Provide support in monitoring existing investments, working closely with the investment team and the portfolio company management teams to ensure successful execution of business plans
Provide support in due diligence and valuation exercises
Provide support in periodically conducting the portfolio valuation and issuing the valuation report
Provide support in fundraising/investor relation activities as required
2) Planning, Forecasting & Budgeting:
Develop and consolidate operating budgets for each one of the investment portfolio companies (P&L, Balance Sheet & Cash Flow)
Track performance against budget in the Monthly Business Review (Including P&L performance, A&P, Stock aging, receivables, productivity KPI's)
Deploy cost structure in depth review (including in-depth payroll and overheads' review) for and benchmark against best industry practices
Help develop value creation plans for the operations finding profit improvement opportunities
Maintain knowledge and stay abreast of developments in markets to drive continuous improvement of financial reports and to evaluate their impact on the operating models of the investment portfolio companies
Review actuals against the budget performances and prepare reports explaining budgets deviations
Provide analysis and recommendations on annual and revised budgets, challenge assumptions and propose revisions
Oversee cash management (working capital, capex, and capital investments)
Help manage the discussion with investment portfolio companies finance teams
3) Financial Reporting:
Partake in the monthly closing and financial reporting of the investment portfolio companies
Support the development of investment companies P&L's and monthly cash flows (EBITDA, working capital requirements, equity injections, interest's payments, dividends proceeding, tax payments, Capital & Interest repayments & capex requirements).
Prepare analysis and recommendations on monthly financial figures compared to budget and last year financials and issue reports as required
Measure, plan and forecast marketing activities and implications to income statement and balance sheet
Run a GAP analysis to identify pockets of optimization opportunities
Participate in weekly/monthly meetings with Finance/CFO teams as required to stay abreast on companies strategic directions
Assemble spreadsheets and draw charts and graphs used to illustrate technical reports
Provide support in building the monthly closing presentation and other presentations as required by Group Finance
Be able to automate dashboards on financial performance in Looker/ Power BI
Help develop financial strategic planning such as 3year plan, annual plan & quarterly plan updates as required
Provide analytical support to various treasury or cross-function initiatives and ad hoc projects
4) Governance:
Provide Internal Control, ensure compliance with all Group Policies & Procedures
Help ensure alignment with the Board of Directors resolutions when applicable

What you'll need to succeed  
Commercial and/or Corporate Finance background
Working experience in Financial statement analysis
Advanced Financial modeling capabilities
Strong quantitative and qualitative analytical skills
Confidence in building partnership with stakeholders and engaging with both financial and non-financial teams
Highly analytical and detailed oriented
Comfortable running multi-layers analysis and parallel scenarios in an ambiguous environment
Capability to meet tight deadlines and prioritize workload
Big Four Background in Transaction & Advisory Services is a plus
CFA certification is a plus
What we can offer you  
With us, you will turn your aspirations into reality.  We will help shape your journey through enriching experiences, learning and development opportunities and exposure to different assignments within your role or through internal mobility. Our Group offers diverse career paths for those who are extraordinary, every day.  
We recognize the value that you bring, and we strive to provide a competitive benefits package which includes health care, child education contribution, remote and flexible working policies as well as exclusive employee discounts.  
We Invite All Applicants to Apply
It Takes Diversity Of Thought, Culture, Background, Differing Abilities and Perspectives to truly Inspire, Exhilarate and Delight our customers. At Chalhoub Group, we are committed to inclusion and diversity.
We welcome all applicants to apply and be part of our exciting future. We ensure equal opportunity for all our applicants without regard to gender, age, race, religion, national origin or disability status.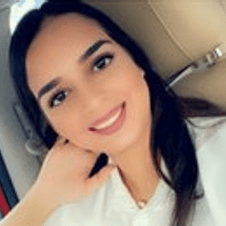 Contact
Dana Ibrahim
Talent Acquisition Coordinator | UAE – PEOPLE & CULTURE
DIVERSITY
With our people at heart, we believe in building a diverse work environment that nurtures and celebrates people's differences, offers equal opportunities to all and ensures that our team members have a sense of belonging.
STRATEGY, GROWTH, INNOVATION & INVESTMENT
·
Dubai
Senior Analyst - FP&A
Loading application form
Already working at Chalhoub Group?
Let's recruit together and find your next colleague.