MORE THAN A JOB
One Team, One Culture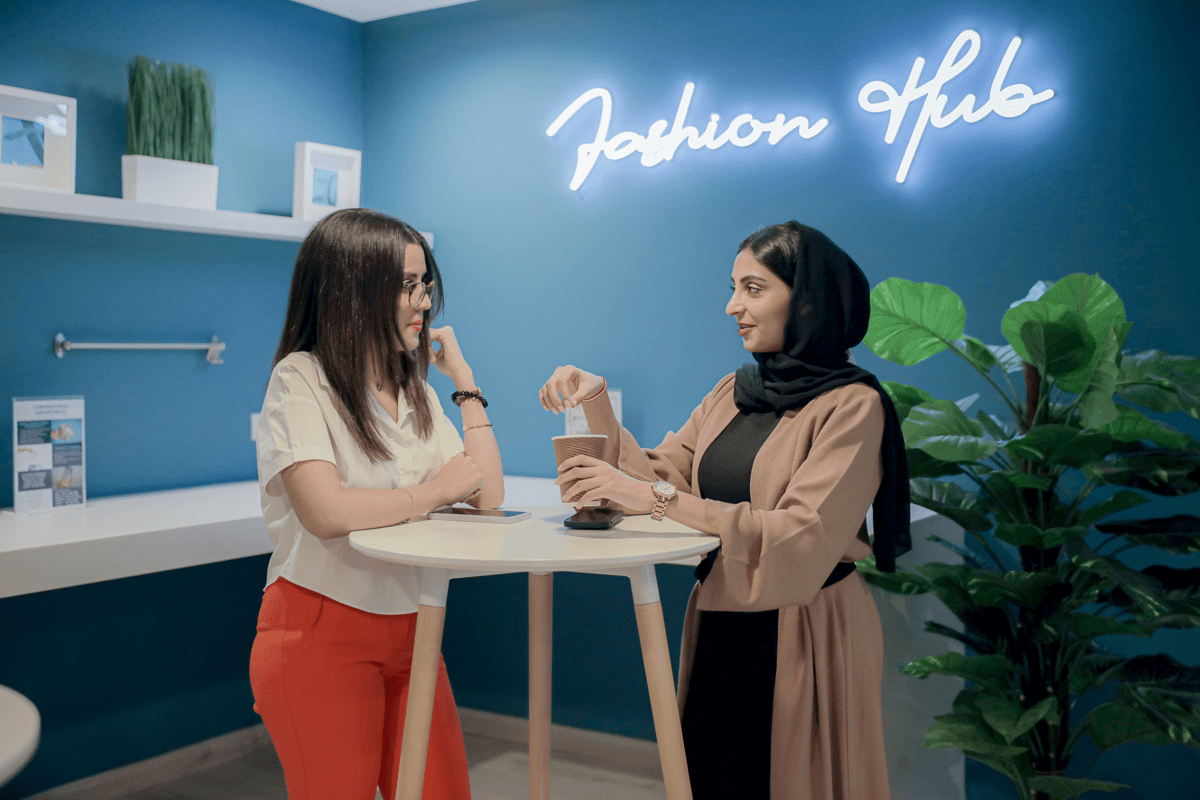 LIFE AT CHALHOUB
We are part of a family, on a journey towards bringing dreams to life. We are dedicated to making every customer experience unforgettable. We take every opportunity to enhance our skills, overcome challenges and turn our aspirations into reality. We share the belief that people who feel safe and cared for thrive. We all participate in creating a space for collaboration and inspiration, where we each play a role in shaping our legacy.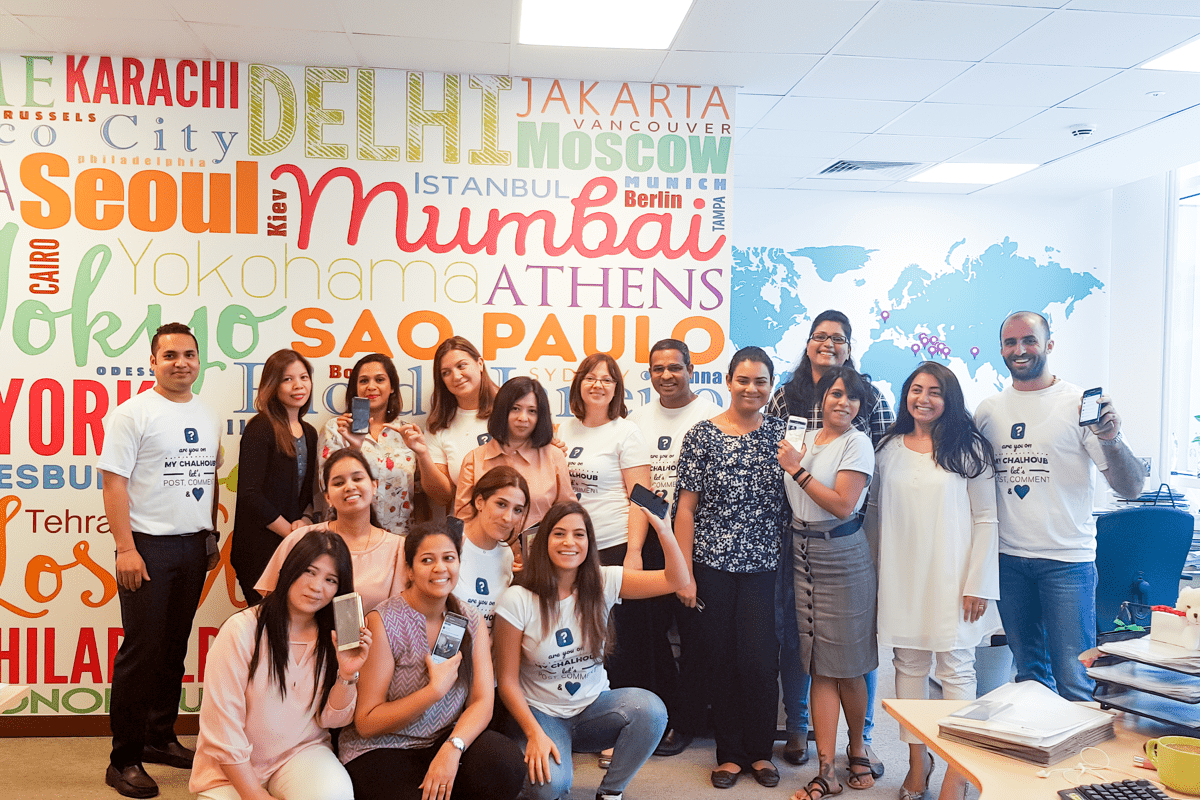 CONNECTING PEOPLE
At Chalhoub you will find plenty of opportunities to socialise, share interests and connect with your team – whether that's getting involved in sports, giving back to your local community or taking part in one of our environmental, educational or humanitarian programmes. My Chalhoub, our employee app, allows us to connect in an easy and user-friendly way no matter what we do and where we are. The aim of this app is to inform, inspire, engage and recognise everyone across the Group.
NURTURING HOPE
The wellbeing of our people is one of our top priorities. H.O.P.E is a programme that brings together all wellbeing activities across all countries under one umbrella. It stands for:
H. Healthy body and mind
O. Ownership of individual wellbeing
P. Productivity while blending work and life
E. Emotional agility
CHALHOUB UNIVERSITY

Chalhoub University hosts 4 learning expeditions with diverse content to meet a variety of training needs for our employees.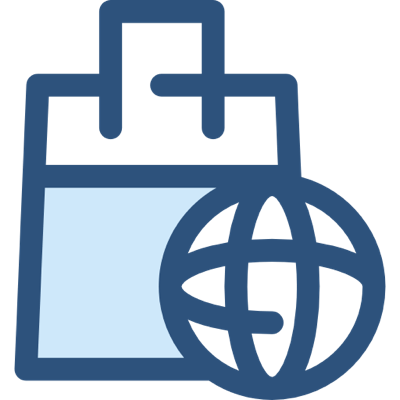 Retail
Allows our people to refine their talent to create unparalleled luxury experiences and keep the customer at heart.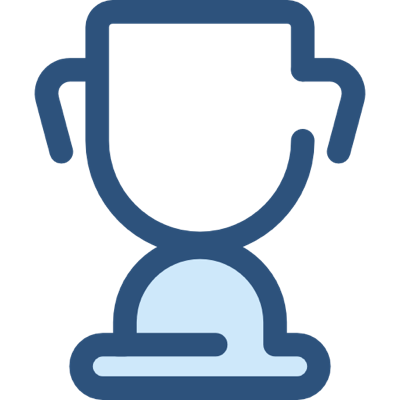 Leadership
Various ways of strengthening our people's skills and empowering them to lead in every situation.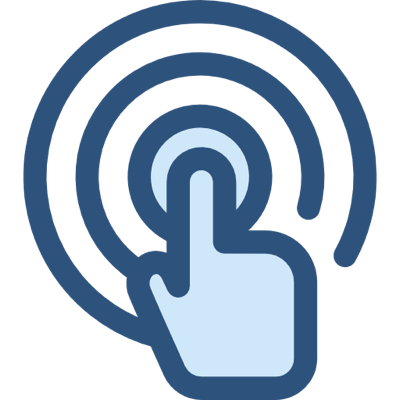 Digital
Curated by our digital gurus and designed to suit an explorer mindset.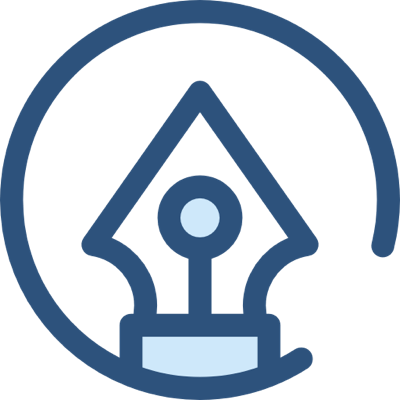 Enabling Arts
Helps deliver outstanding results by using tools that build capabilities in a number of different functions.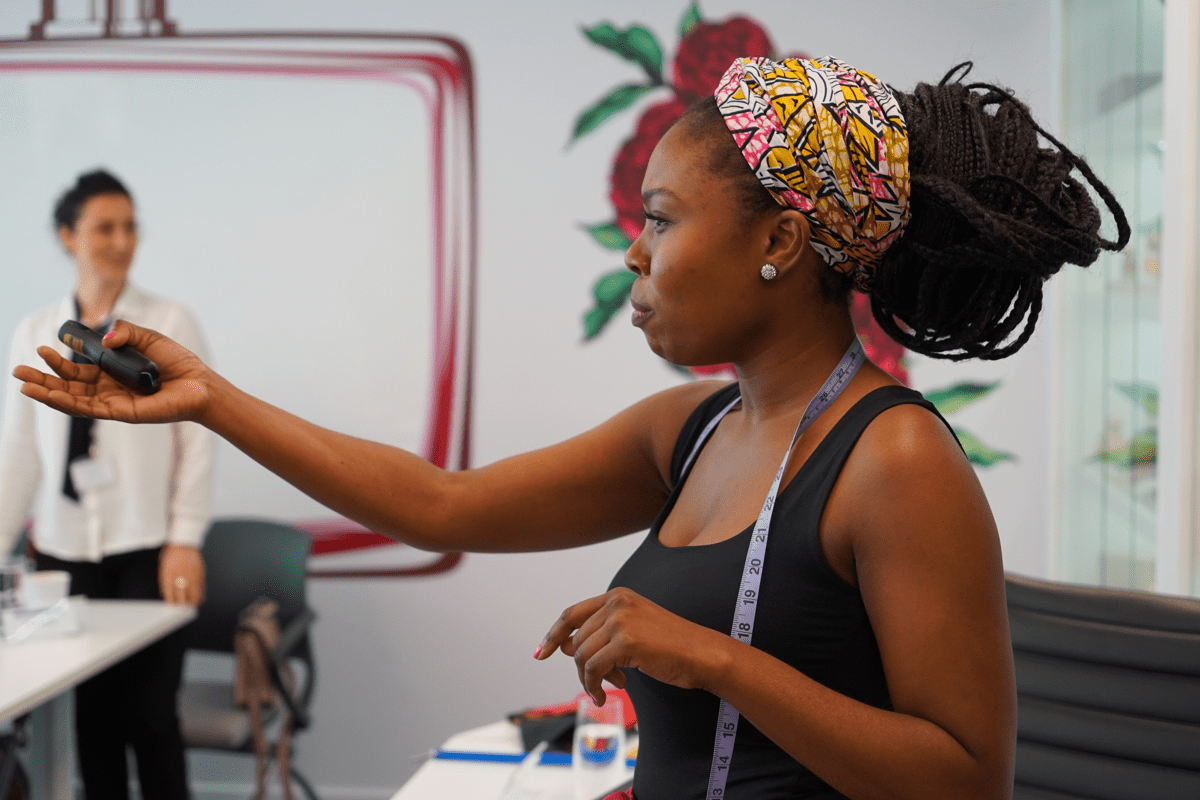 BUILD YOUR JOURNEY
We Chalhoubies are able to keep exploring new horizons together through experiential workshops, coaching, mentoring, mobile learning, blending online courses, Axonify digital learning, and digital resources.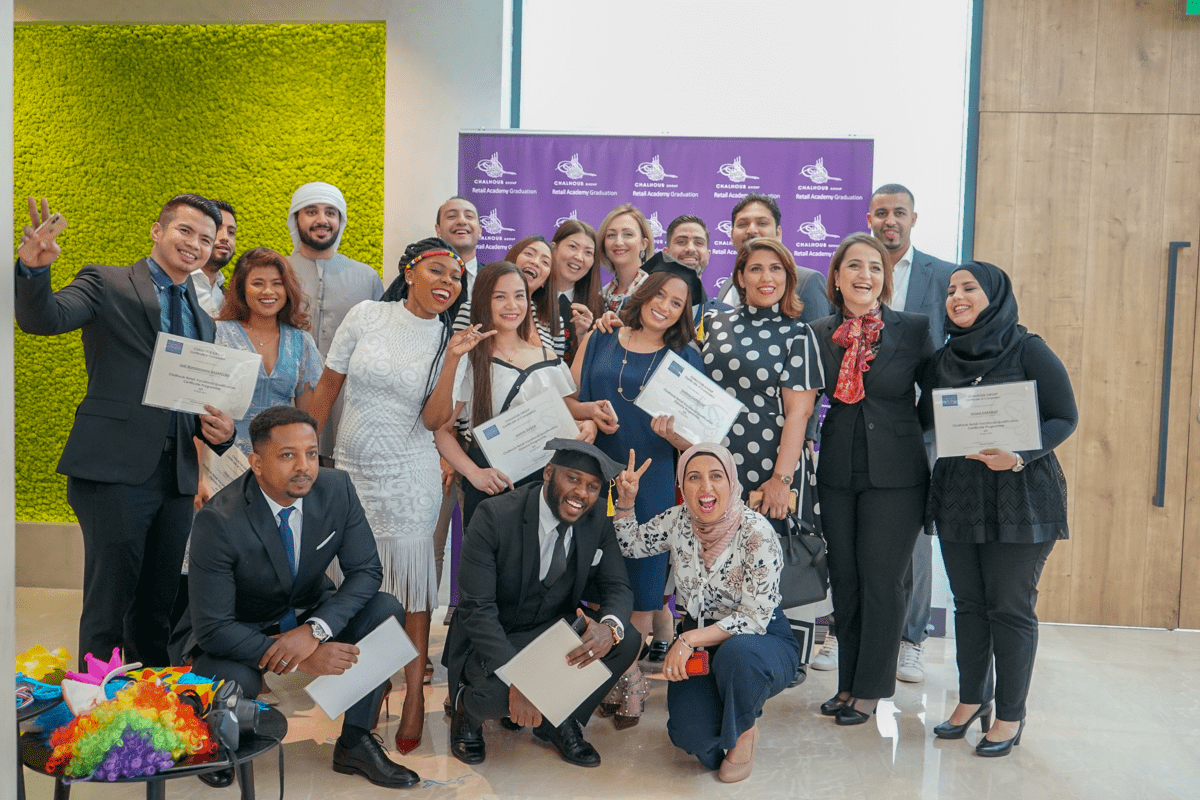 RETAIL ACADEMY
We operate three Retail Academy's across Dubai, Riyadh and Jeddah. Delivering international recognised programmes accredited by Edexcel and KHDA. We provide development opportunities to all retail employees, ensuring excellent guest service throughout our retail stores.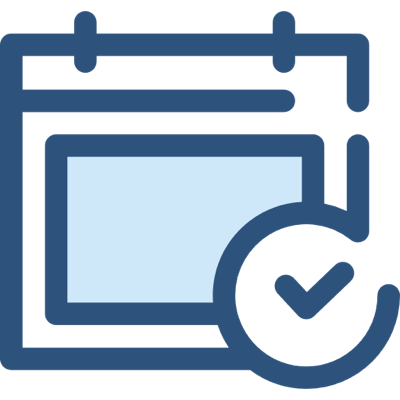 Flexible
working policies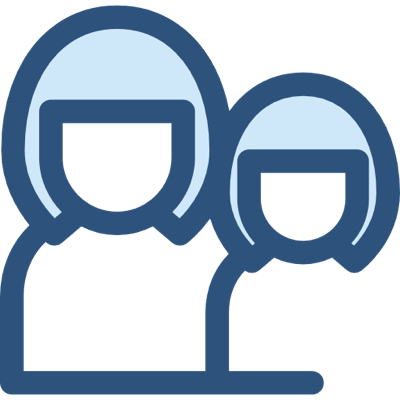 Maternity &
Paternity leave
Private sales &
store discounts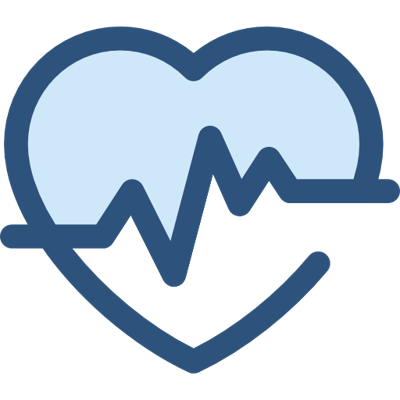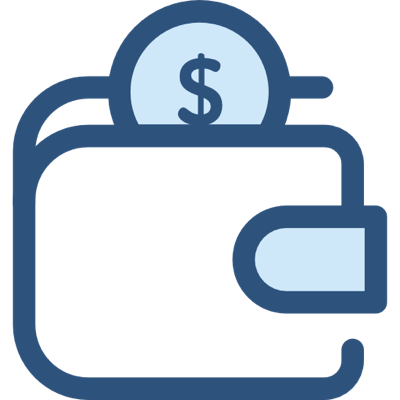 Competitive package
& bonus or commission schemes for every role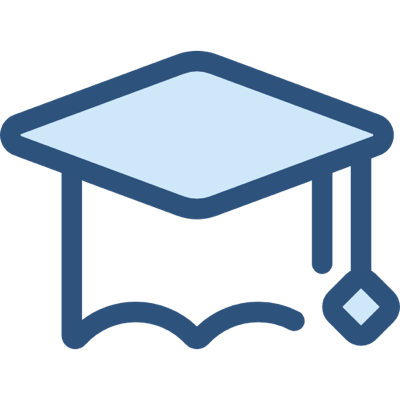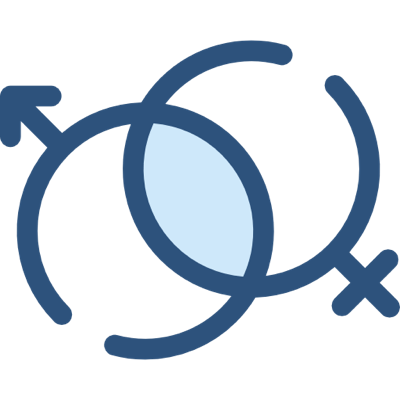 Marriage
& compassionate leave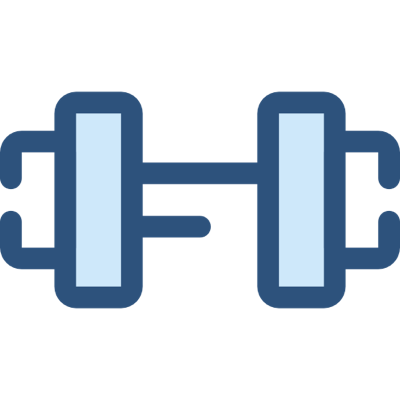 On site canteen
& gym facilities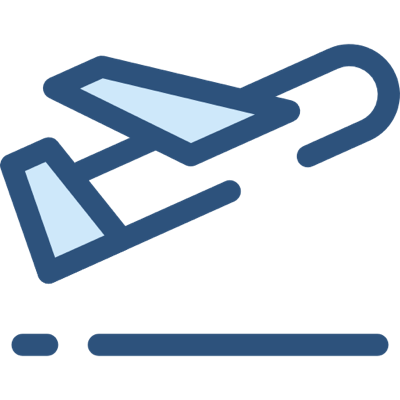 PEOPLE STORIES
"At Chalhoub Group, the voice of our employees is essential to our sustainability. Their feedback and suggestions will allow us to make enhancements at work that matter most to them…Putting our people at heart is a way of life for us."

Florencio Padilla🇵🇭

Head of People Experience

"Since joining Chalhoub Group, I learnt a lot about the power of collaboration. My team has helped me navigate the learning curve of starting a new job by always being there if I had any questions, directing me in the right direction and supporting me to better understand this multi-dimensional organization. I have had the pleasure of being warmly welcomed by a diverse group of colleagues, all working together to achieve success."

Dana Alhamrani🇸🇦

Fashion Business Development Specialist
Already working at Chalhoub Group?
Let's recruit together and find your next colleague.