PEOPLE & CULTURE
·
Jeddah
People and Culture Director - KSA
We usually respond within a week
INSPIRE | EXHILARATE | DELIGHT
For over six decades, Chalhoub Group has been a partner and creator of luxury experiences in the Middle East. The Group, in its endeavour to excel as a hybrid retailer, has reinforced its distribution and marketing services with a portfolio of eight owned brands and over 300 international brands in the luxury, beauty, fashion, and art de vivre categories. More recently, the Group expanded its expertise into new categories of luxury watches, jewellery, and eyewear.

Every step at Chalhoub Group is taken with the customer at heart. Be it constantly reinventing itself or focusing on innovation to provide luxury experiences at over 750+ experiential retail stores, online and through mobile apps, each touch point leads to delighting the customer.

Today, Chalhoub Group stands for 14,000 skilled and talented professionals across seven countries, whose cohesive efforts have resulted in the Group being ranked third in the Middle East and first in Saudi Arabia as a Great Place to Work®.

To keep the innovation journey going, the Group has set up "The Greenhouse", which is not just an innovation hub, but also an incubator space and accelerator for start-ups and small businesses in the region and internationally. This is just one of the several initiatives taken by the Group to reinvent itself, catalysed by forward thinking and future-proofing. The Group has also been embedding sustainability at the core of its business strategy with a clear commitment towards people, partners and the planet, and by being a member of the United Nations Global Compact Community and signatory of the Women's Empowerment Principles.

What you'll be doing  
 The People and Culture Director is accountable for developing and executing KSA People & Culture strategies and initiatives that align with Chalhoub Group's overall business objectives. The HR Director leads a team of HR professionals to drive talent acquisition, talent management, people relations, HR operations and other key HR competencies, ensuring that HR effectively partners with the business and team members in the Kingdom.
Key role focus areas: 
Strategic HR Leadership: Develops and implements People and Culture strategy and programs that support the company's growth and objectives. In addition, the HR Director will provide strategic guidance to senior management on HR and people related matters.
Talent Acquisition: Oversees the recruitment and onboarding processes, ensuring timely acquisition of top talents and continuously improving stakeholders satisfaction and candidates experience.
HR Operations and Employee Relations: Oversees the routine functions of the HR Operations, ensuring employee satisfaction and compliance with labor laws and company policy. The HR Director strives to endeavor a positive work environment by managing employee relations, addressing grievances, and representing the company with labor office and government bodies. 
Talent Management & Development: Oversees the talent, performance management and L&D processes and execution, including goal setting, performance reviews, talent identification, succession planning, career development and L&D programs. Accountable for ensuring the development and growth plans for leaders, nationals, and critical roles
Total Rewards: Ensure that total rewards are compliant with the Group direction and competitive in the local market to retain and attract talents. Advises the Managing Director - KSA on rewards challenges that strategically impact Chalhoub Group in KSA.
People Experience & Culture: Custodian of the Group culture in KSA, leading on the culture and people experience plans and activations.
HR Metrics, Reporting and Insight: Establishes and monitors HR metrics to measure the effectiveness of HR programs and provide regular reporting and insight to senior management and Group People & Culture competence centers.
What you'll need to succeed  
You would be a Saudi National holding a Bachelor's degree in Human Resources, Business Administration, or a related field (Master's degree preferred).
Proven experience as an HR Director or in a similar senior HR leadership role working in a complex or large corporation
In-depth knowledge of Saudi Arabian labor laws and regulations.
Strong strategically and operationally 
Excellent interpersonal and communication skills.
Demonstrated ability to lead and develop a high-performing HR team.
Proficiency in HR processes and tools
Certification in HR (e.g., CIPD, SHRM, HRCI) is a plus.
What we can offer you  
With us, you will turn your aspirations into reality.  We will help shape your journey through enriching experiences, learning and development opportunities and exposure to different assignments within your role or through internal mobility. Our Group offers diverse career paths for those who are extraordinary, every day.  
We recognise the value that you bring, and we strive to provide a competitive benefits package which includes health care, child education contribution, remote and flexible working policies as well as exclusive employee discounts.  
We Invite All Applicants to Apply
It Takes Diversity Of Thought, Culture, Background, Differing Abilities and Perspectives to truly Inspire, Exhilarate and Delight our customers. At Chalhoub Group, we are committed to inclusion and diversity.
We welcome all applicants to apply and be part of our exciting future. We ensure equal opportunity for all our applicants without regard to gender, age, race, religion, national origin or disability status.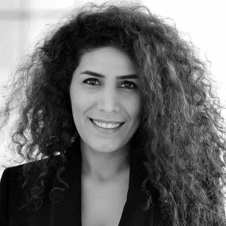 Contact
Nancy Dagher
Senior Talent Acquisition Manager – PEOPLE & CULTURE
DIVERSITY
With our people at heart, we believe in building a diverse work environment that nurtures and celebrates people's differences, offers equal opportunities to all and ensures that our team members have a sense of belonging.
PEOPLE & CULTURE
·
Jeddah
People and Culture Director - KSA
Loading application form
Already working at Chalhoub Group?
Let's recruit together and find your next colleague.